Why doesn't my alt text work on Divi sites?
Usually, on WordPress sites, you can add the Alternate Text for your images when adding the image to your media library.
When using Divi image modules, you may need to add/manage the alt text within the module itself. You do this by going to the 'Advanced' tab, looking for the 'Attributes' section, and then adding your alternate text there.
If you subsequently copy the image module and paste it elsewhere on your website, the alt text will go with it. You can edit the alt text afresh in each occurrence of the image module.
Update: The Alt Text for your Divi image is now automatically picked up from the media library. So this post is essentially redundant, unless:
you are on a much older version of Divi – please grab a licence and update, guys!
you want a different alternate text to that which is defined for the image in your media library. I haven't tried this out, so please let me know if it doesn't work.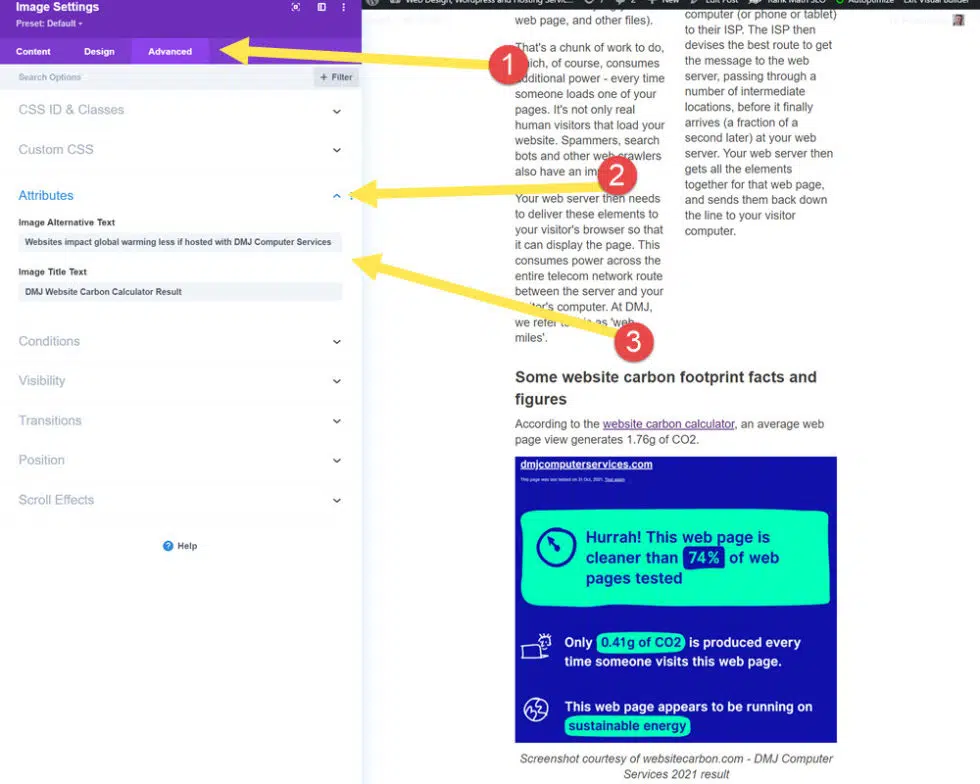 GET IN TOUCH
Need more help with Divi?